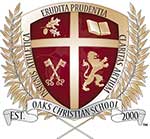 FAQs
---
Who will live with the students?
Selected staff and faculty will serve as dorm parents and assist the residence life staff with activities. There are four faculty/staff suites per floor.
What is the occupancy for each dorm room?
Students are assigned four to a room in a 1,000 square foot dorm room with a shared bath.
Do students purchase a meal plan?
Meals are included in the tuition and fees. Students eat in the school cafeteria for the majority of their meals. An occasional meal will be served in the new residential buidling. Each floor also has 2 small kitchens/lounges for snacks.

Are there social activities?
Every weekend there will be activity signups. These trips will range and there will be opportunities for students to assist in activity planning.
Can students leave the dorm?
Students in good standing may sign in and out. The level of approval needed is dependent on the student's plan and guardian approvals.
Is the dorm closed during holidays?
The dorm is closed four times during the school year, Thanksgiving, Christmas Break, Ski week (February) and Easter.
Can students move from dorm to homestay and visa versa?
Housing is determined on an annual basis. Requests for changes can be submitted for the following year.
Can students board short term?
At this time, students can select boarding for one year or longer. Stays under one year will be considered on a case by case basis and subject to occupancy.
Is there a 5-day boarding option?
Families have the flexibility to sign students out for weekends. This provides great flexibility to families who live nearby, but too far to be considered a day student.
Is there a different cost for 5-day boarding option?
No, the cost is the same for 5-day or 7-day boarding. See Tuition and Fees
Does the school provide insurance?
All domestic students will be required to provide proof of insurance. International students will be automatically enrolled in our medical plan and billed for the premium. The medical plan is for 12 months unless families opt for a 10-month plan. Request for 10-month plan must be submitted in writing.
Can students come for a gap year?
The application process is the same, but we offer a gap year.